Get a Free Quote For Your Next Order
Zero Obligation, Easier than ever
Zero Obligation, Easier than ever
Overwhelmed with the amount of tapes, photos, or film reels you have and wondering what your order will look like? Our Memory Experts would be happy to create a free quote for you for peace of mind.

By sharing a little bit of information with us, in 1-2 business days, you'll have a personalized quote in your inbox.


To get started, click 'Get a Free Quote' above the Chat in the bottom right corner of your screen.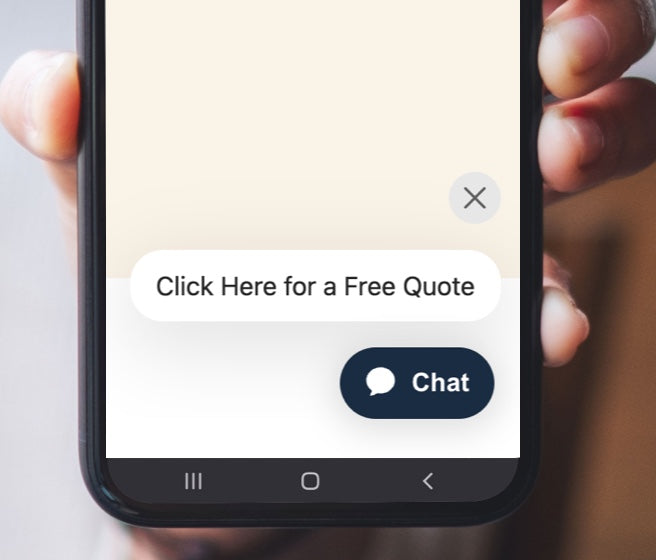 STEP 1
Click 'Get a Free Quote' above the Chat button.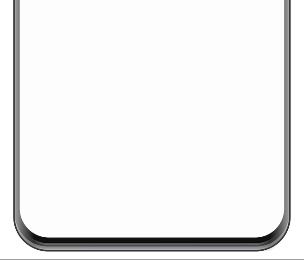 STEP 2
Share your name and email so we know where to send your quote.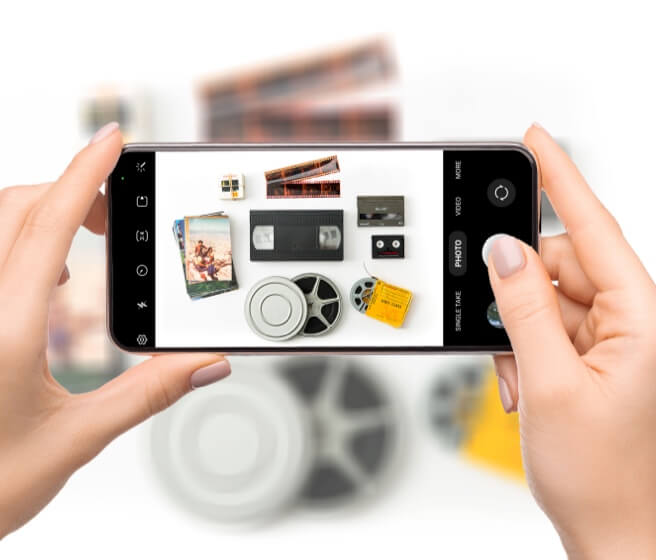 STEP 3
Send us a photo of your media (or share a brief description).
In 1-2 business days, a Memory Expert will contact you with your quote and will be ready to help with next steps or answer any questions.
To get started, click 'Get a Free Quote' above the Chat in the bottom right corner of your screen.
If you don't see the button, type 'Free Quote' in the chat when prompted.
💡
TIPS FOR SENDING US A PHOTO
How to Complete Your Order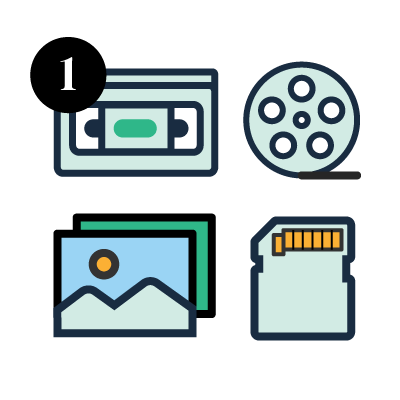 1. Ship Your Media
Our Easy Ship option is the most convenient way to complete your order. Just pay shipping at checkout. You can add a pre-paid UPS label or your own shipping option to mail your media to us.
2. We'll Build Your Order
Our memory experts will sort through your media and create an order personalized to you, similar to the quote you received. We will then process your media.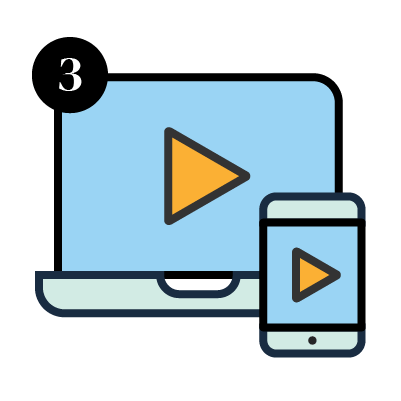 3. Receive Digital Memories
In about 3 weeks, we will send you an invoice, detailing what we digitized. Once you've paid for the invoice, we will send you your new high-quality digital copies as well as ship you your original media.
To get started, click 'Get a Free Quote' above the Chat in the bottom right corner of your screen.
Frequently Asked Questions
Our Memory Experts are members of our Customer Support Team who are committed to making sure you are satisfied throughout every step of the digitization process. They are here to answer your questions, give you free quotes, help build your order, and track its progress. They have helped thousands of customers just like you. You can trust them, we call them experts for a reason!
We ask that you try to have your media laid out so that it is easy for our Memory Experts to count how many pieces of media you have and see what type they are. Please try to organize your media neatly and not just send a pile of stacked media that is hard to count.
That's okay! If you are unable to take a photo of your media, just share a description of the media you have (even if it is just an estimate) and our Memory Expert will be able to create a quote for you.
Our Memory Experts will send you your free quote via email within 1-2 business days.
After receiving your quote and once connected with a Memory Expert, if you would like to move forward with creating an order they would be happy to help.
We also have an Easy Ship option where you just pay shipping upfront, send us everything you have, and we will send you a customized invoice to pay later on. Whichever option you choose, our Memory Experts are committed to making the process simple and smooth for you.